The fairy tales of Charles Perrault were not better known than those by Marie-Catherine d'Aulnoy until the 20th century. While the French women fairy-tale writers of the 1690s have been receiving increased scholarly attention since the 1990s, many people continue to assume that tales by Perrault, including "Little Red Riding Hood," "Cinderella," "Sleeping Beauty," and "Puss-in-Boots," were always more popular than those penned by his contemporary, Marie-Catherine d'Aulnoy.
Carrying out bibliographical research and examining popular culture in France, Britain, and Germany would in fact reveal that d'Aulnoy's tales were at least and at times even more popular than those by Perrault.
Below is a table comparing d'Aulnoy and Perrault publications based on the collection at the French national library, La Bibliothèque nationale.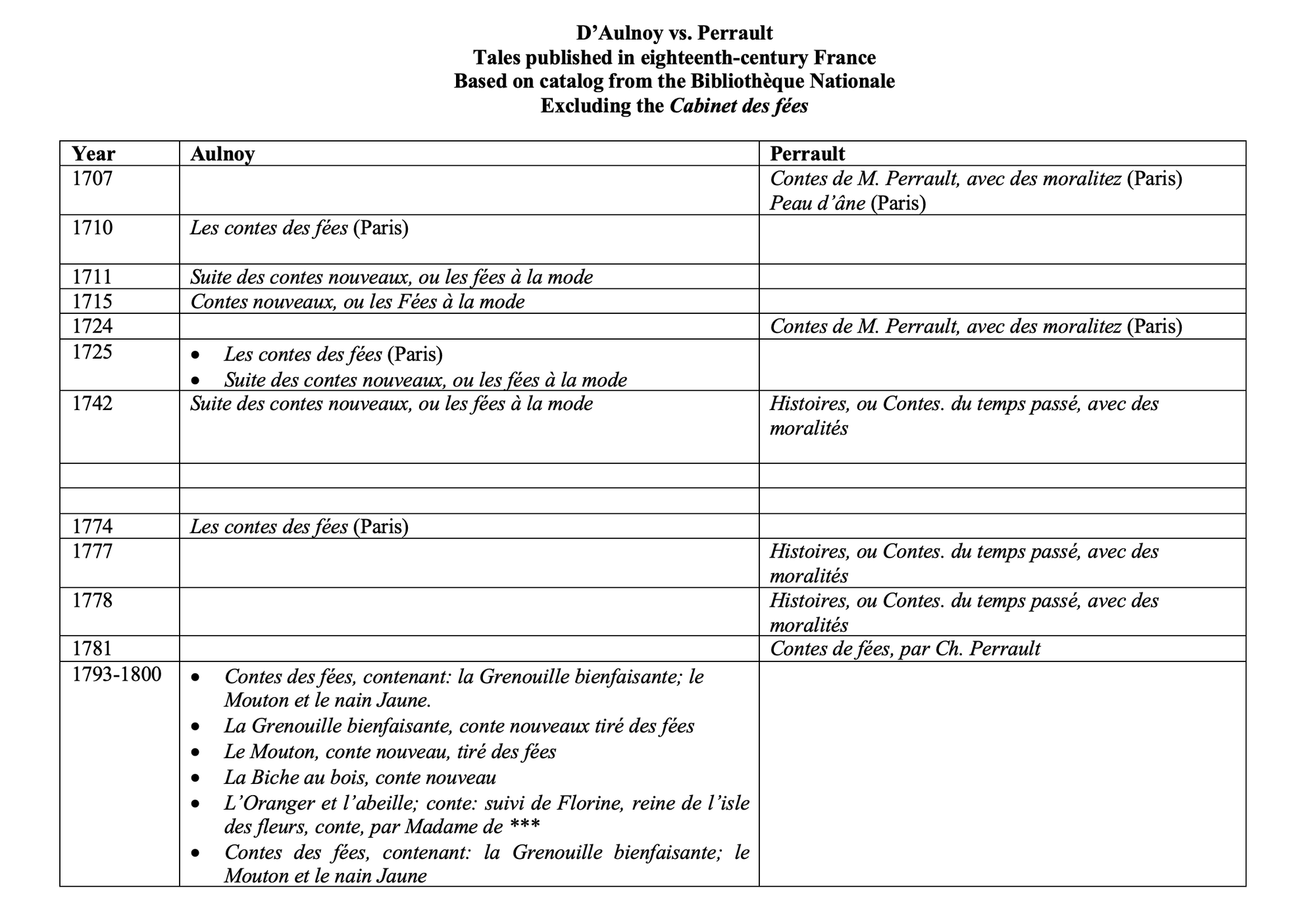 If we look at xxxx